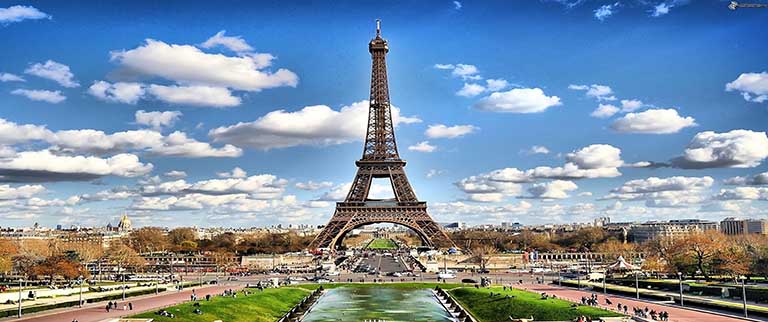 PARIS LIMOUSINE SERVICE
Paris has a rich history that spans for hundreds of years, and there are a lot of sights that have to be experienced from a personal point of view to be appreciated for their wonder and grandeur. Tour the most famous city in the world, with one of our luxurious vehicles and visit some of the iconic places only Paris has to offer. Visit the Eiffel Tower and take a panoramic view of Paris, or let us take you to the Louvre, the world's most famous museum, home of the legendary Mona Lisa. For those of you who appreciate the night life more, there are a lot of restaurants and clubs that offer that unique Paris atmosphere. The city of love is also kind to those who come there to strengthen their devotion to each other, as it offer a unique atmosphere that cannot be found anywhere else, and can be experienced only by touring with an experienced guide.
BOOK ONLINE
ONLY THE BEST FOR OUR CLIENTS
As a company with a lot of experience, we understand that each and every asset we posses is highly valuable, but nothing compares with our most valuable asset, the clients. We do this because of the clients, and there is nothing better than building long lasting business relationships that are cornered around trust and mutually enjoyable experiences. That is why you can be assured that we will take great care not only to provide you with the best and more pleasurable experience, but to get you to your destination safely and on time.
How to book this service and is it cost effective? This exceptional service can be booked via email, through your Smartphone or directly on our website. Once you reserve your ride, you will get a confirmation from our customer staff that you have booked your Parisian transportation service. The whole step by step process is completely transparent, and you will pay the exact amount for which you have opted, with no extra fees attached.  Contact us today, and book your dream Parisian adventure.
FROM AIRPORT CAR SERVICE TO BUSINESS INDIVIDUAL TRANSPORT
At NJ Star Limo we specialize in providing a wide variety of services. For people who are visiting Paris on a quick round trip and are in need of ground transportation from the airport to their location of choice, we have a special airport transportation service, corporate service and personal transportation, all to suit their needs and desires. If you prefer traveling on your own, we have excellent Mercedes E and S class sedans. When traveling with a bigger group, we recommend you to use our spacious Mercedes van, which offers both great comfort and safety.